2350 A. Commerce Parkway, La Grange, KY 40031
We Build Custom Outdoor Living Spaces
Let us give you a reason to never need to leave your home! Our team of experts at All America Pool are ready to help you turn your backyard into a dream oasis. Whether you want an in-ground or above ground swimming pool, our team can make it happen and beautify the area with landscaping, decking, fire pits, pergolas, outdoor furniture, and more.
Build Your Dream Backyard with All America Pool
Louisville, Kentucky's One Stop Shop for Exterior Design and Pool Maintenance
In-Ground
Pools
Regardless of the size of your backyard or your budget, All America Pool can make the in-ground pool of your dreams work in your space.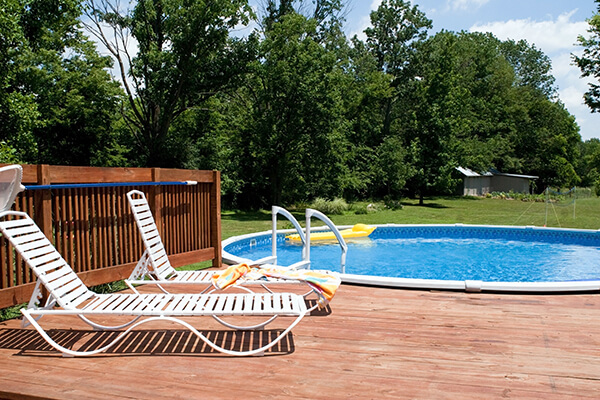 Above Ground
Pools
Looking to add a pool to your backyard space but without the additional time it takes to dig an in-ground pool? Talk to us today about your options.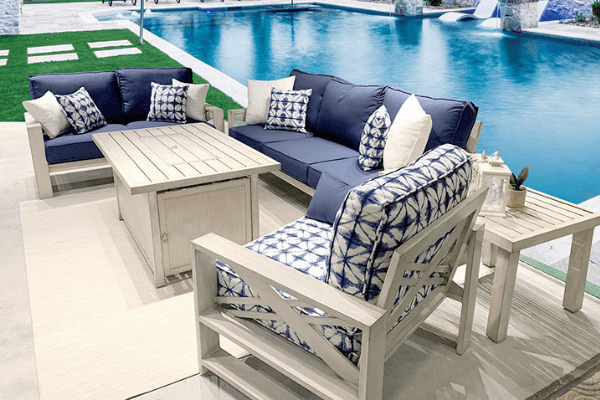 Outdoor Living Furniture
What is a pool if not the perfect area to relax around? Design your pool and choose your own outdoor furniture setup in one stop.
Fire Pits and Other Accessories
Complete your newly redesigned outdoor space with the perfect accessories to fit your lifestyle throughout the year.
And The Service Doesn't Stop There!
Not only can our team at All America Pool deliver the backyard of your dreams but we will always be one call away for all your maintenance needs. Whether you need chemicals to keep your pool water clear, maintenance accessories to keep your pool clean and your outdoor living space maintained, or just the honest truth about how to best maintain a pool with the least amount of work and at the most affordable price, All America Pool is here.
"Love doing business with this local, family owned business. Have been purchasing pools and pool products from them for more than 25 years. I won't even consider any other source for my pool needs. Thanks to the family for doing local right and keeping faithful to your community."
See Some of Our Past Pool Projects
"I highly recommend this company! Great communication and follow up along will skilled knowledgeable employees. They are a customer first company with ethics and morals. I will only use them for our pool."
- B. Schrembs, Customer Since 2020
What Makes All America Pool The #1 Choice for Your Next Outdoor Project?
If you ask any of the employees at All America Pool what makes them different from their competitors they'll tell you, "chlorine runs in our veins." A family-owned and operated business for the last 40 years, All America Pool has made it their mission to know pools better than anyone else in the Louisville, Kentucky area. All America Pool can not only help bring your backyard dreams to life by adding a pool to your yard's blueprint, they can also help you with a total backyard revamp. Whether that means adding new landscaping to bring color into your backyard in the form of living things, building a new deck to give your family an area to enjoy the beautiful Kentucky weather, or adding an outdoor fire pit and helping you choose the perfect outdoor furniture to compliment your new sitting area, All America Pool has the experience and the tools to make it happen. Learn more about how All America Pool can help turn your backyard from drab to fab by giving them a call or visiting one of their two locations today.